Company Mission
Innovative Technology for Humanity
The motivation behind everything we do at Ad Astra is innovation; our hope is to create and advanced technology to enable solutions for some of humanity's biggest challenges.
After spending his whole life enamored with space exploration as well as a 25-year long career as a NASA astronaut, Dr. Franklin Chang Díaz was eager to create a solution for our space transportation issues. Although humanity is now very familiar with building engines for launching into space, we have not been able to build, sustainable, efficient and high-power engines for in-space transportation. It is the lack of these types of propulsion systems that has prevented us for staying longer and going further into space. Ad Astra is currently developing a propulsion system that could overcome these obstacles.
Our Houston TX operation has one mission, to enable practical and economically sustainable human and robotic in-space transportation. Our vision is that one day we will be able to open the entire solar system to human exploration and settlement.
Board of Directors
Ad Astra Rocket Company
Dr. Franklin Chang Díaz
Franklin Chang Díaz Ph.D., Plasma Physics, MIT 1977; NASA Astronaut, 1980-2005; Inventor of the VASIMR® rocket; Director of NASA Advanced Space Propulsion Laboratory (ASPL) 1994-2005
George Abbey
Former Director of NASA Johnson Space Center; Govt. and International Programs; Senior Fellow, Baker Institute for Public Policy, Rice University; 40 years of experience managing human space programs
Anne S. Andrew
Former U.S. Ambassador to Costa Rica (2009-2013); Dir, Sunnova Energy Int'l (NOVA); Dir, Natural Resources Defense Council (NRDC); Sr. Advisor, Sustainable Capital Advisors; Recognized expertise on sustainability, ESG and corporate governance; B.A. Georgetown, J.D. Indiana U
Theodore "Tim" Solso
Former Chairman/CEO, Cummins Inc. (2000-2011); Former Lead Director and Chairman of the Board, General Motors; Former President Board of Trustees, EARTH University; BS Depauw University; MBA Harvard
Charles Schue
Managing Member, Paper Crane Holdings. Founder and Director, Aethera™ Technologies Ltd.  master's Degrees in Electrical Engineering, Engineering Management, Business Administration. Co-owner/inventor in nine patents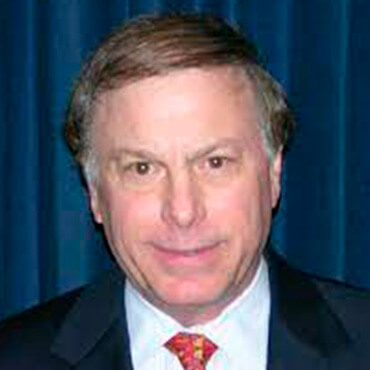 Robert E. Singer
JD. Univ. of Texas, Austin. Corporate legal structure Commercial law; 30 years of experience in corporate operations
José A. Zaglul
PhD. U. Florida; Former President of EARTH University; Recognized figure in sustainable development; Proven leadership & management experience; Honorary Doctor of Public Service, Chatham University, 2010
Steven M. Chapman
BA in Asian Studies and Political Science from St. Olaf College in Northfield, Minnesota, and a Masters in Public and Private Management (MPPM) from the Yale University School of Management; 35 years of service at Cummins, including as Group Vice President – China and Russia. He also serves as independent director of Axalta Coating Systems Ltd. (NYSE: AXTA) and as Chairman of Cummins India Ltd. (BSE: CUMMINSIND.BO). He is fluent in both spoken and written Mandarin.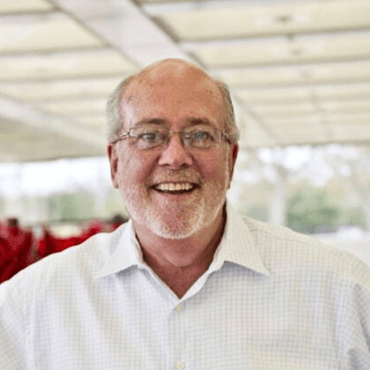 Dr. John C. Wall
ScD in Mechanical Engineering from MIT; more than 40 years of industry experience in engine technology, and global engineering.; former Chief Technical Officer at Cummins. A highly decorated engineer for his contributions in combustion research and emissions, he was elected to the National Academy of Engineering in 2010.
About the CEO
When you think about our mission as a company and the CEO in charge of that mission you realize there is no better pairing. Throughout his life and career, he has always been at the forefront. When he moved to the US to become an astronaut, people laughed. That was not done, which is how he became the 1st Latin American immigrant to become a NASA astronaut.
Before that, while at MIT he worked at Draper Labs in the field of Nuclear fusion, experimenting with the most advanced technology on Earth. When he joined NASA, he embarked on the design of a high-power plasma rocket that could combine the power of a chemical rocket with the fuel efficiency of an electric one.
It is the extensive science background that makes this technology so exciting and so full of opportunity. It is his experience as a veteran of 7 space shuttle missions that allows him the perspective of astronauts who one day could be transported through space by a VASIMR® engine.
It is this same future thinking, pioneering mindset that makes it so clear to him that there is so much that we need to do in order to ensure our survival as a species and preserve the only planet we know how to live on. Lastly, it is his empathy and compassion that drives him to come up with those solutions and implement them via our company.